Before you make your decision on which moving company you want transporting your goods find out what different companies are doing to reduce their carbon footprint.
MOVING OUT
Ask questions to make sure your mover is doing their part to be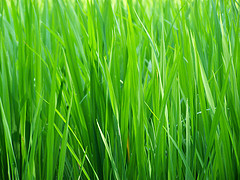 an eco-friendly company – helping you to make your move a Green Move.
Highland Moving & Storage holds a FAIM certification which requires that the company maintains certain environmental standard. Below are just a few of the policies Highland Moving & Storage has implemented to Move their company on Greener path:
Use only remanufactured printer toner
Use filtrated tap water to purify rather than bottled water
Recycle all drinking cartons.
Recycling program for all drinking cartons has been implemented.
No styrofoam cups or plates are used in the office.
Recycle bins at every work station.
All cardboard/paper material is recycled in the warehouse.
All oil/filters etc. are collected and recycled.
Building temperatures adjusted nightly to save energy.
HVAC system uses outside air to cool the building when appropriate.
All lights in the building are shut off nightly.
All light fixtures and bulbs are being replaced with new energy efficient technology.
All cleaning agents used within the office are eco-friendly.
No idling policy cuts fuel emissions.
Shortest route possible policy and speed monitoring cuts fuel consumption.
Recyled stationary and packing materials are purchased whenever possible. Lower grade material is produced using less processing/manufacturing.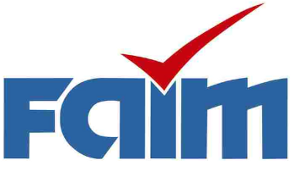 Supply delivery is done utilizing a 48 hour schedule to put efficiency route into place.
For more information on the FAIM certification please click on the following link. FAIM