Starline employs professional freight forwarders who understand all facets of international moving including customs clearance, international documentation and air and sea freight. To obtain maximum efficiency and cost, and keeping in mind individual requirements, consideration is given to the appropriate method and routing for each shipment. Once determined, schedules are planned, space is reserved on appropriate vessels and flights, and documentation and all other details are managed for you.
Types of containers shipments are loaded in:
Your Move Manager will help to determine which type of container is best suited for your shipment based on your specific needs as well as the weight and volume of your personal effects.
Lift-Vans
Constructed of plywood with a 2-inch by 4-inch wooden frame. Skids are attached to the bottom of the container so it can be handled by a forklift. Lift-vans are usually lined with water resistant paper and may be caulked as necessary to keep your goods dry. After caulking, steel straps are placed around the outside to secure the lift-van.
Standard sizes are 185 to 210 cubic feet. Other sizes can be built to hold bulky items.
Generally used if total shipment weighs less than 4,000 pounds.
Can be used for storage as well as transportation, which prevents additional handling.
Can easily be inspected for customs clearance.
Preferred when the destination country lacks the capacity to handle steamship containers.
---
Steamship Containers
Constructed of steel and resemble motor freight trailers.
20-foot containers hold approximately 1,100 cubic feet while 40-foot units hold about 2,200 cubic feet.
Can hold more than a single lift-van and are used for large or bulky shipments. To effectively use a steamship container, a minimum of 700 cubic feet (approximately 4,000 pounds) is suggested.
May not be available for shipping to some foreign countries.
Provided by ocean carriers and may not be utilized for storage purposes.
Due to their construction, allow for best protection of a shipment compared to other containers.
Can result in lower transportation charges if the minimum requirement for weight and volume are met
Full Container Load (FCL) – Sole use container
This category ensures that the container carries only your goods, and under normal circumstances can be loaded and sealed directly at your residence. As a rule, because the entire container is utilized, this is the most economical method of shipment. It also generally provides the fastest transit times, as there are no delays in waiting for other freight to fill the container.
Less than Container Load (LCL) Consignments
This method is used when there is insufficient cargo to justify the use of an entire container. Shipping companies and freight consolidators provide this service by consolidating freight from different shippers, to a common destination, into container loads. When shipping via LCL, the goods are required to be crated, to ensure their protection during transit. This is necessary, as there is no guarantee as to what other cargo may be consolidated with your household effects in the container. Unfortunately, due to the necessity of crating the goods, and the higher freight cost involved, this can be an expensive means of forwarding goods overseas.
Groupage Service – Shared use container
This service is where we consolidate several household and personal effects shipments into containers destined to common destinations. This allows us to pass the freight savings on to you, and because only household and personal effects are loaded into our Groupage containers, there is not the necessity to crate the goods, prior to shipment. This of course alleviates the additional cost involved crating the consignment. While this is an economical alternative to LCL, longer transit time may be experienced due to waiting times for the receipt of other shipments needed to complete the loading of the container prior to departure.
---
Air Freight Containers
Constructed of triple layered corrugated cardboard, they range in size from 18 to 96 cubic feet. Larger containers are fitted with skids for ease in moving with a forklift.
Restricted to certain dimensional specifications in order to pass through aircraft cargo doors.
Methods of transportation shipments travel:
Once your goods have been packed and loaded in the appropriate container it will travel by more than one mode of transportation – either ocean or air for the longest part, plus truck or rail to and from entry and departure points (either a seaport or an airport).
Truck
Provides unlimited access to most geographical areas through Canada.
More cost effective than air transportation to a port.
Used to transport steamship containers and lift-vans.
Provides expedited pickup when necessary.
---
Rail
Capable of transporting more goods in certain trade lanes by stacking steamship containers.
More cost effective than a motor freight carrier.
Frequently used to transport steamship containers to and from an ocean port.
---
Ocean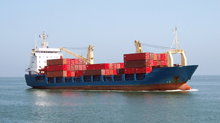 More common way to transport shipments internationally.
Usually less expensive than air freight.
Normally comprises the longest leg of a move, in terms of distance and time spent in transit.
---
Air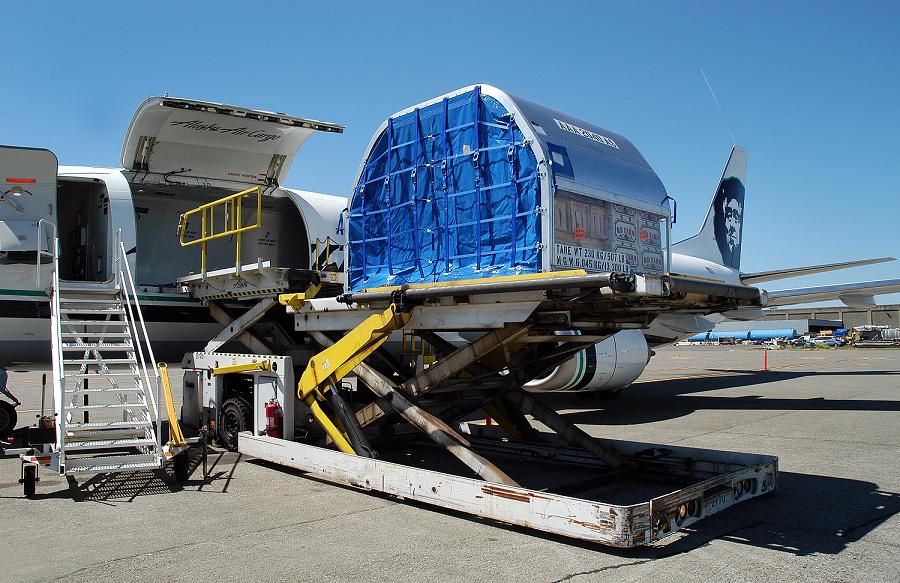 Reduces transit time; used to send time sensitive items.
Recommended for certain countries, depending on the nature of the shipment and final destination.
Ideal for smaller shipments.
Allows you to quickly settle into a new environment.