Starline has the ability to be a pure Move Management Consultant/Contractor. One call will provide access to a full spectrum of relocation services.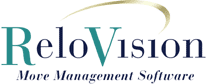 Starline's information technology staff have developed the most advanced move management system in North America. The world's largest relocation client, the US Military, visited our head office and used the ReloVision model to develop their internal web based move management software. ReloVision focuses on hardwiring and automating the best business processes and acts as call center and communication software for our moving consultants. This ensures consistent business processes are executed on every move.
Policy Experts
ReloVision stores all client specific policies and automatically downloads this information into every move file enabling the Move Manager to accurately inform your transferring employee of company specific relocation policies.
Destination Information
We provide your transferring employee with comprehensive information for Canadian destinations on what to expect in their new hometown and the resources available to them there.
Cost Management
All estimates are reviewed for accuracy and compliance with your company's policy.
Customized Reporting
ReloVision enables us to prepare customized management reports based on the needs of the corporate client. Anytime web access to ReloVision also provides your HR Department with "point in time" status reports on all moves.
Satisfaction Survey
All transferring employees are invited to complete a satisfaction survey either on line or hard copy. Survey results are housed in ReloVision allowing us to provide comprehensive reports on all areas of our service.
Policy Development
Starline has worked with many corporations to develop Corporate Moving Policies. Refine and enhance your current relocation policy to position it competitively within the industry standards. For more information on the benefits of establishing a relocation policy and how Starline can help you develop a policy specific to your company needs view our brochure "Establishing A Corporate Relocation Policy: A Win Win Win Solution to Employee Relocation".
Starline Overseas can become an extension to the Human Resources department without expanding on your current personnel.