Customs regulations and documentation can be complex and confusing. Starline employs professional freight forwarders who understand all facets of international moving, including customs clearance, international documentation and air and sea freight. When you move with Starline your International Move Manager will guide you through the process.
While your shipment is in the process of clearing customs it is important that you make yourself available to answer questions and, if necessary, provide additional documentation. It is also important to understand that duties can and may be levied against your goods.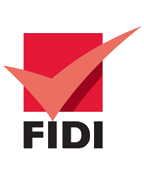 Check with the consulate, embassy or customs office of your destination country with specific questions on items you want to take with you.
The FIDI Customs Guide remains the sole property of the FIDI Global Alliance and may not be reproduced in whole or in part without the written permission of FIDI. For any queries related to the FIDI Customs Guide, do not hesitate to contact FIDI at services@fidi.org.
Additional links we hope you find helpful:
World Customs Organization: Portal to access customs administration websites worldwide.
Canada border services agency: Provides information on customs regulations in as well as global customs issues.